98point6
98point6 is a virtual healthcare startup aimed at providing accessible and affordable digital care to everyone. During my time as a Visual Desiger at 98point6, I worked on a multitude of varied projects from branding to web page design. Thanks for looking!
Homepage Revamp
The 98point6 webpage had not been updated since 2017 and was due for an overhaul. I was lucky enough to work with my team on the homepage's redesign as a jumping-off point for the rest of the site's changes.
Since 2017, 98point6's core values and mission have changed to target B2B partnerships at higher rates than the original BTC drive at conception. These changes meant directing B2B and BTC audiences towards the right places from the get-go and bringing clarity to the homepage's functionality.
Navigation was a clear way to direct and retain respective traffic to where they needed to be. Seperating out our product, care, b2b, and btc channels in the nav bar is a straighforward way to minimize confusion and streamline every audience's action path.
The main content of the landing page was to highlight the B2B benefits the company and product can offer prospective clients. The page flow travels down a general mission overview, quanatative highlights for legitimacy, followed by a sign-up CTA.
This page flow's desired outcome is to drive first-time visitors down the information into the CTA and convert to prospective contacts.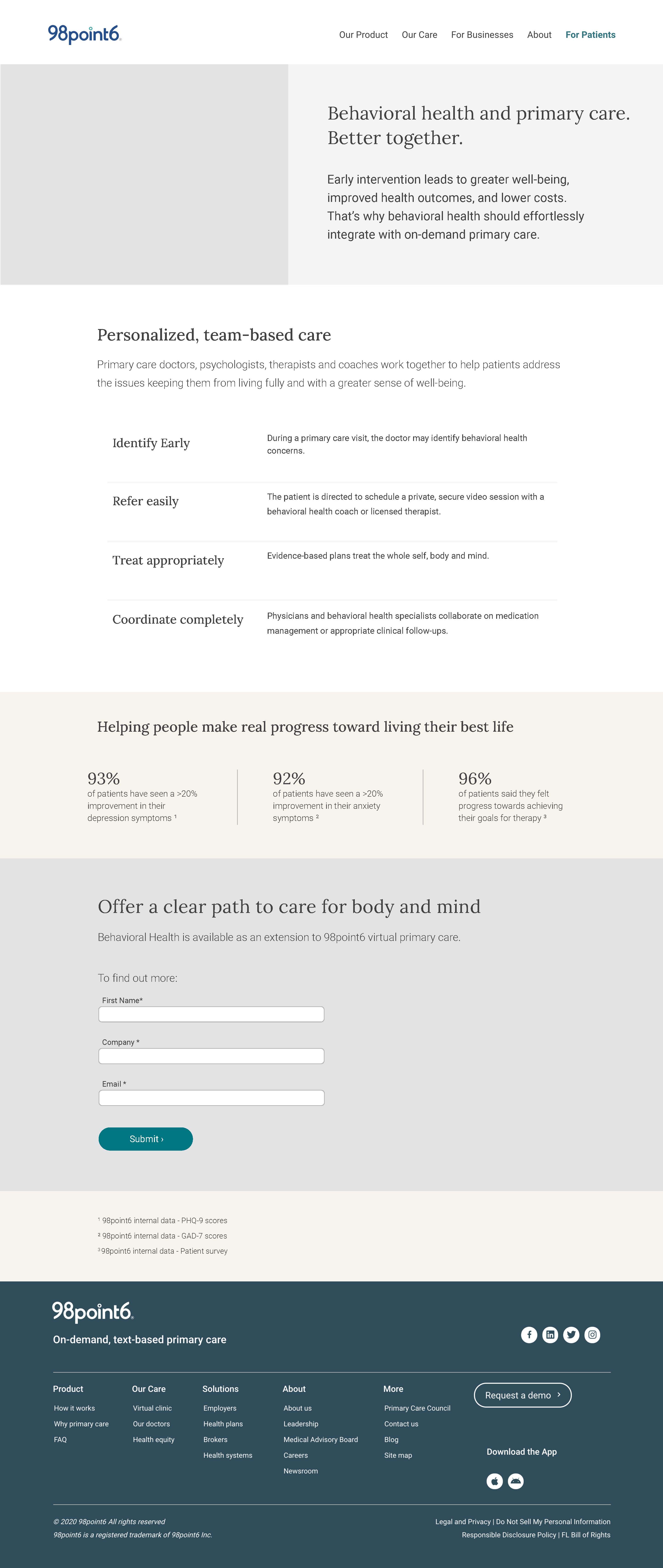 Code of Conduct
A shift in mission and values also means a shift in internal corperate materials. The Code of Conduct also required a visual and verbal refresh to keep consistiency as the company shifts and grows.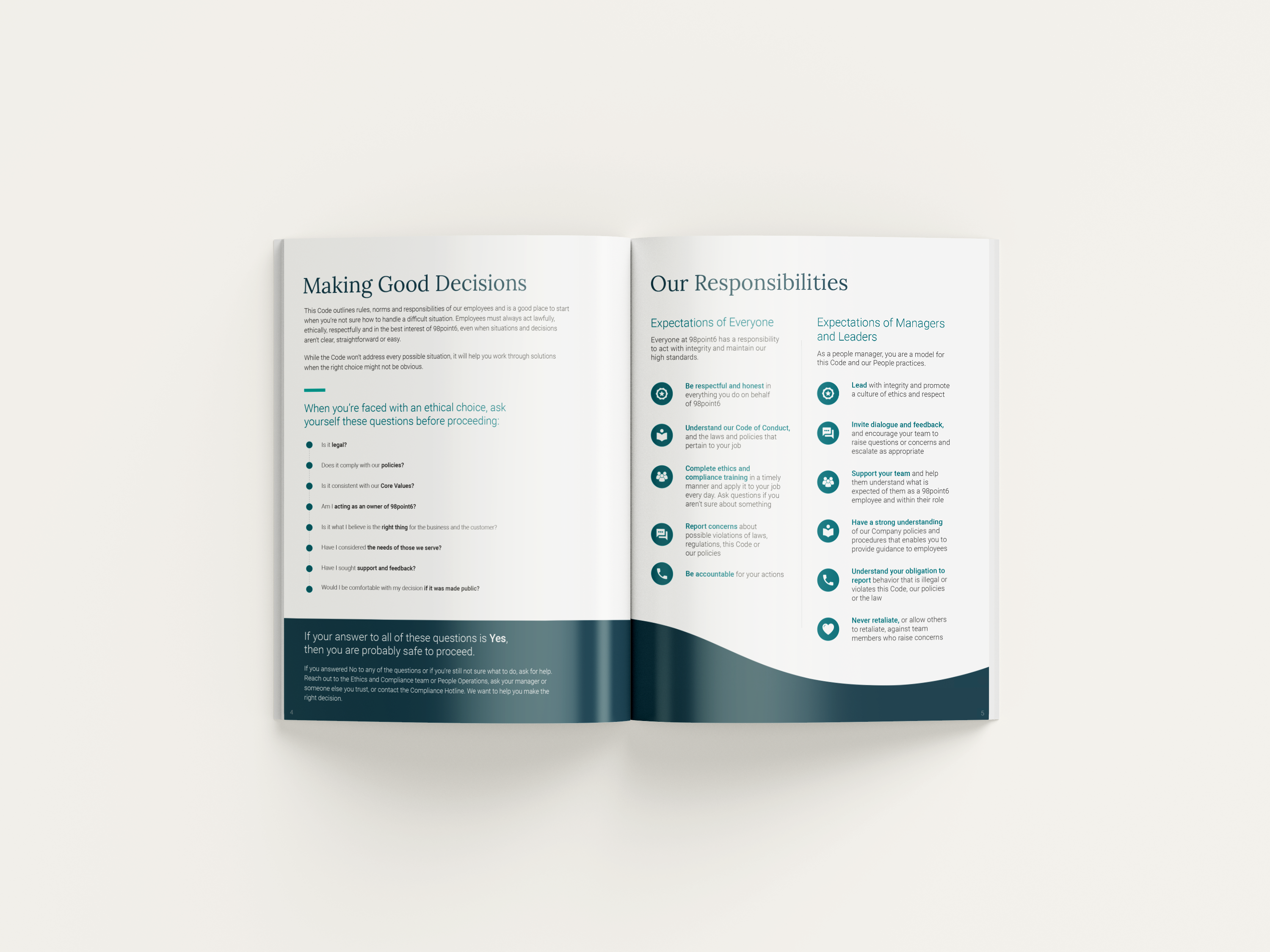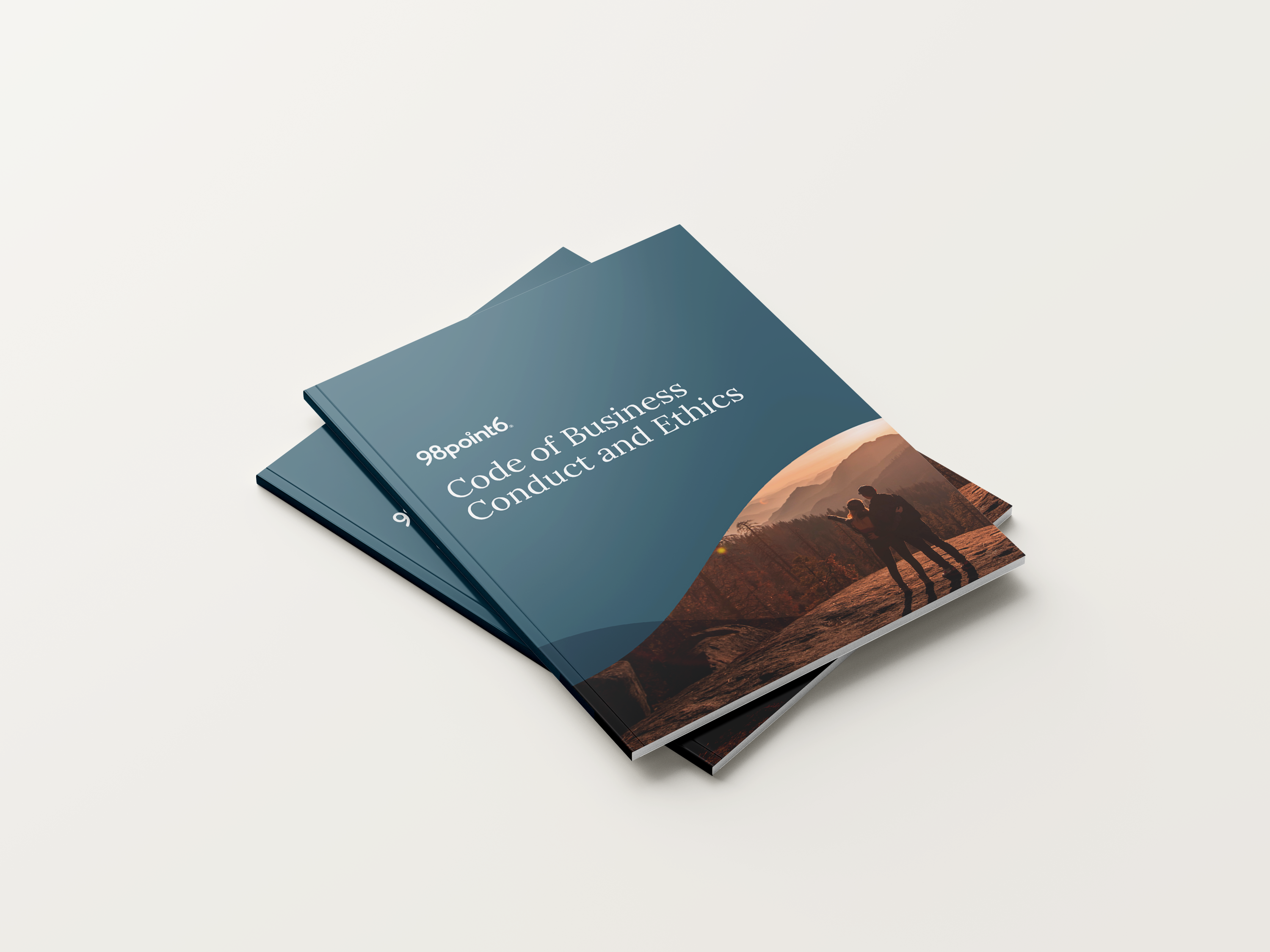 Behavioral Health Mailer
98point6 engagement materials used to raise app downloads and raise awareness of behavioral health benefits access for elegible parties.