98point6 Quarterly Engagement Campaign
98poin6 launches a quarterly engagement campaign composed of print posters, digital ads, and print ads to drive app downloads and sign-ups. I was in charge of revamping the summer engagement campaign to raise awareness of both Physical Health and Behavioral Health benefits.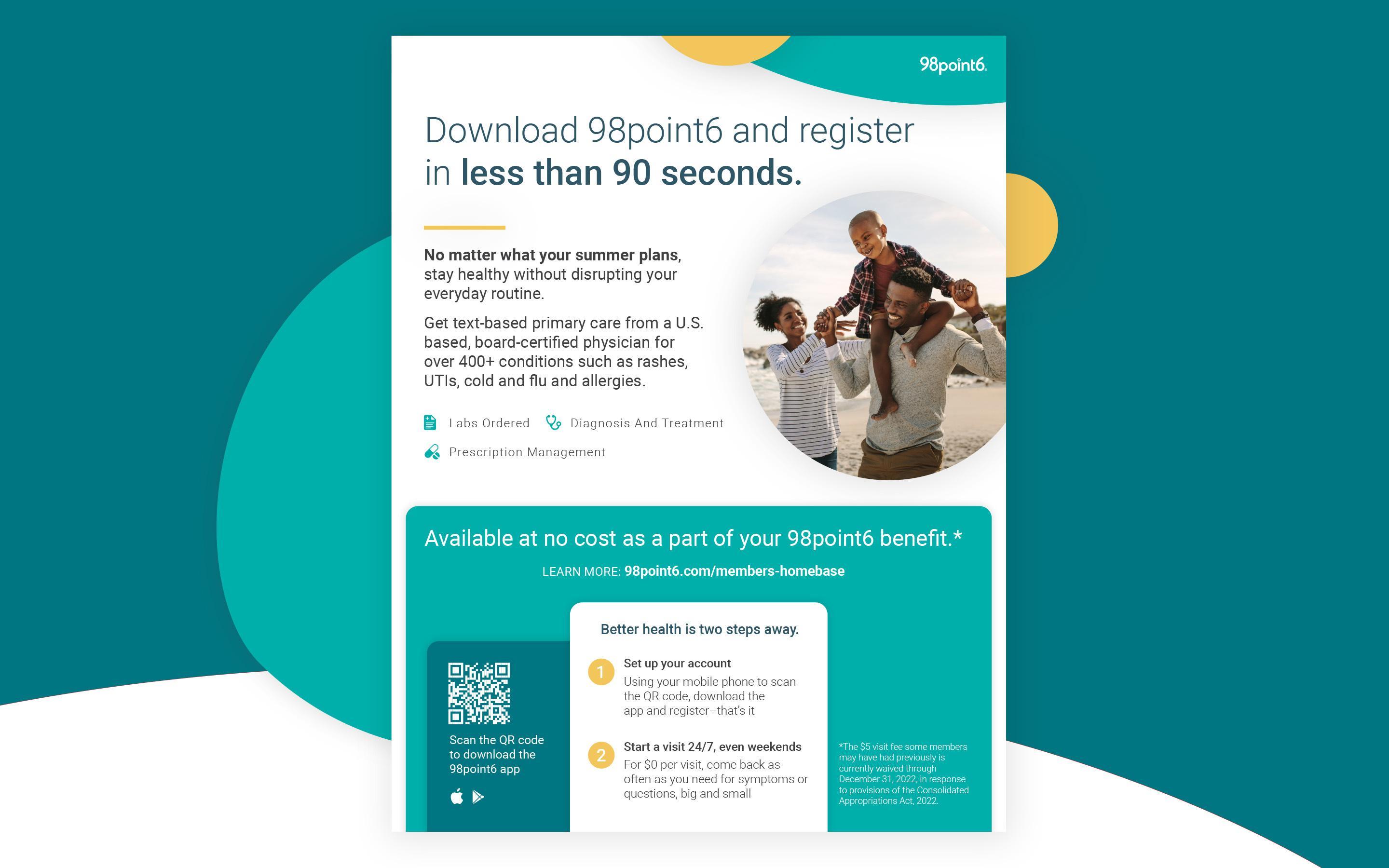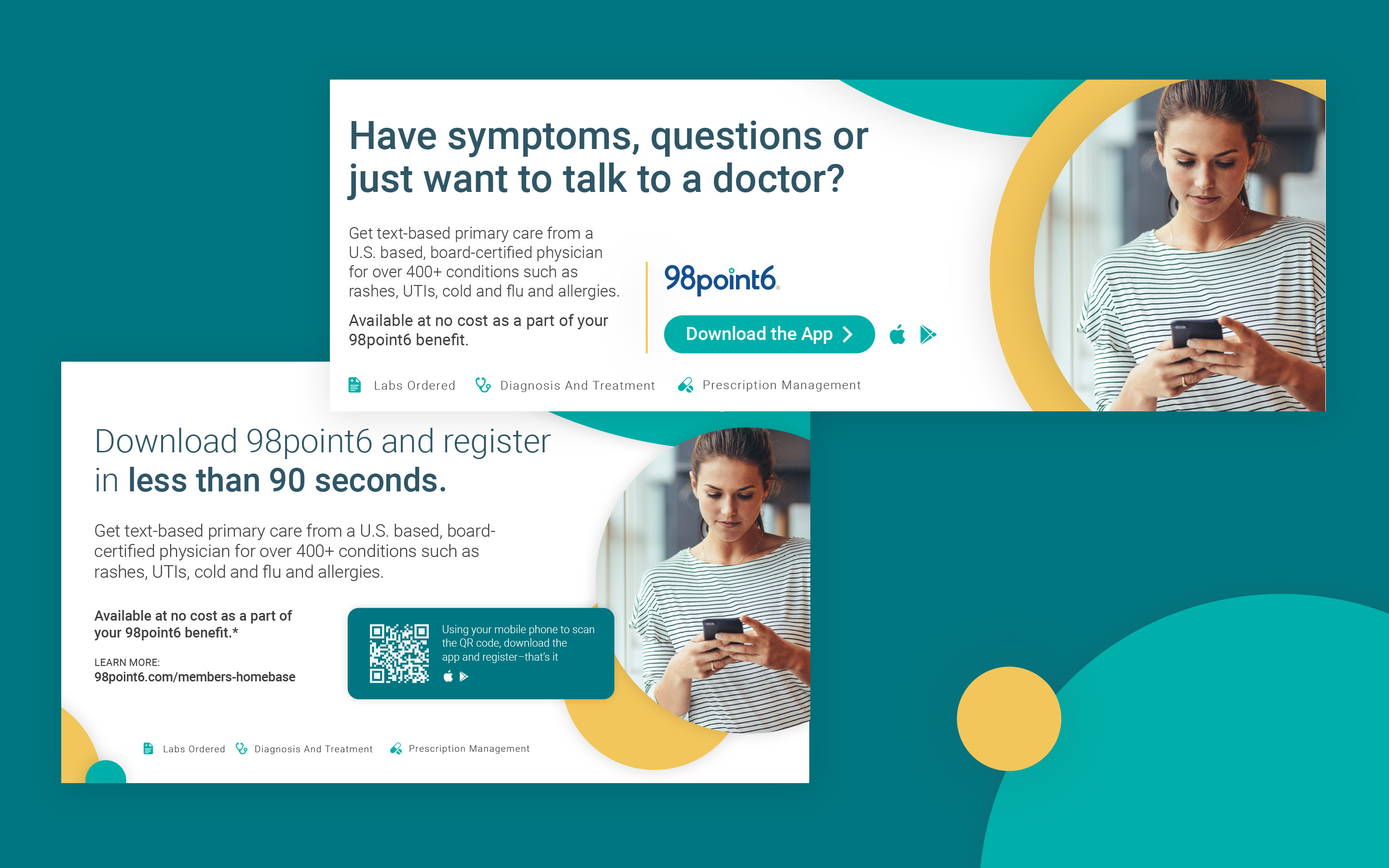 Concept and Strategy
The concept for this campaign was to encompass the brightness and optimism of summertime. I utilized the company's brighter brand colors and softer shapes to organize essential body copy that led into a strong call to action. I refrenced past behavioral health materials for a deeper, more intense color palette to differentiate between the campaigns and tie-in past visual associations our audiences may have.