Extention and International Program Marketing Campaign
Extension & International Programs (EIP) contracted a four month long multimedia campaign consisting of weekly digital and print ads for their intersession programs such as winter courses.

Campaign successfully raised Winter Session enrollment by 13% and won Second Place Best Print Advertisement at the California College Media Association awards & Second Place Best Multimedia Ad Campaign at the College Media Business & Advertising Managers awards.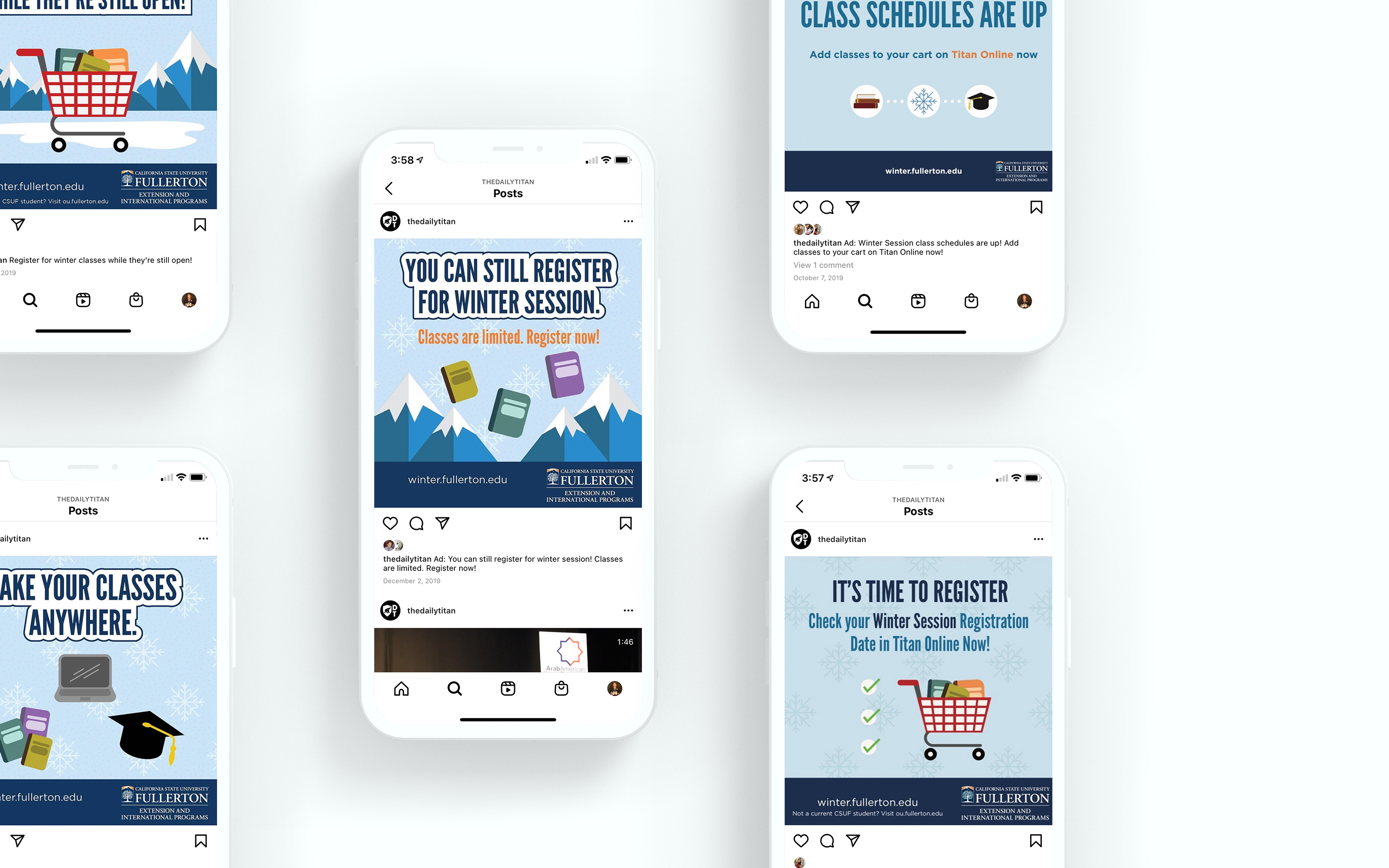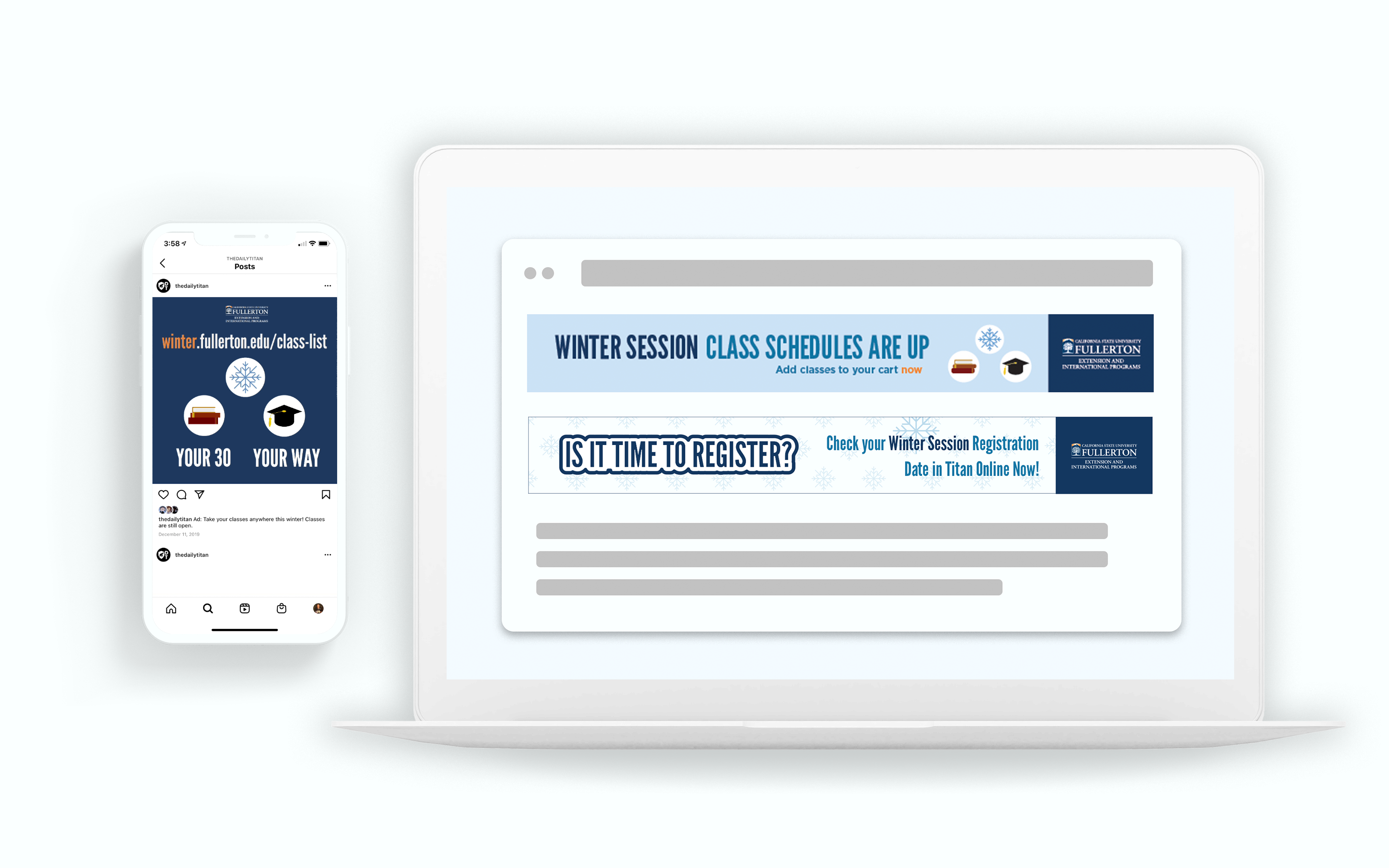 Concept & Audience
We decided on a simplistic flat graphic look that communicated Winter Session as uncomplicated and applied a cool, winter-inspired color palette. Imagery revolved around a series of flat icons. Bebas Neue & Gotham tied the campaign to the Extension & International Program's established platform branding. The client loved the contemporary appeal and brand consistency.

The primary target were junior and senior students who made graduating within 4 years a priority. Additionally, we targeted freshmen preparing their 4-year plan, GPA focused students, and students in majors with rigorous class schedules.